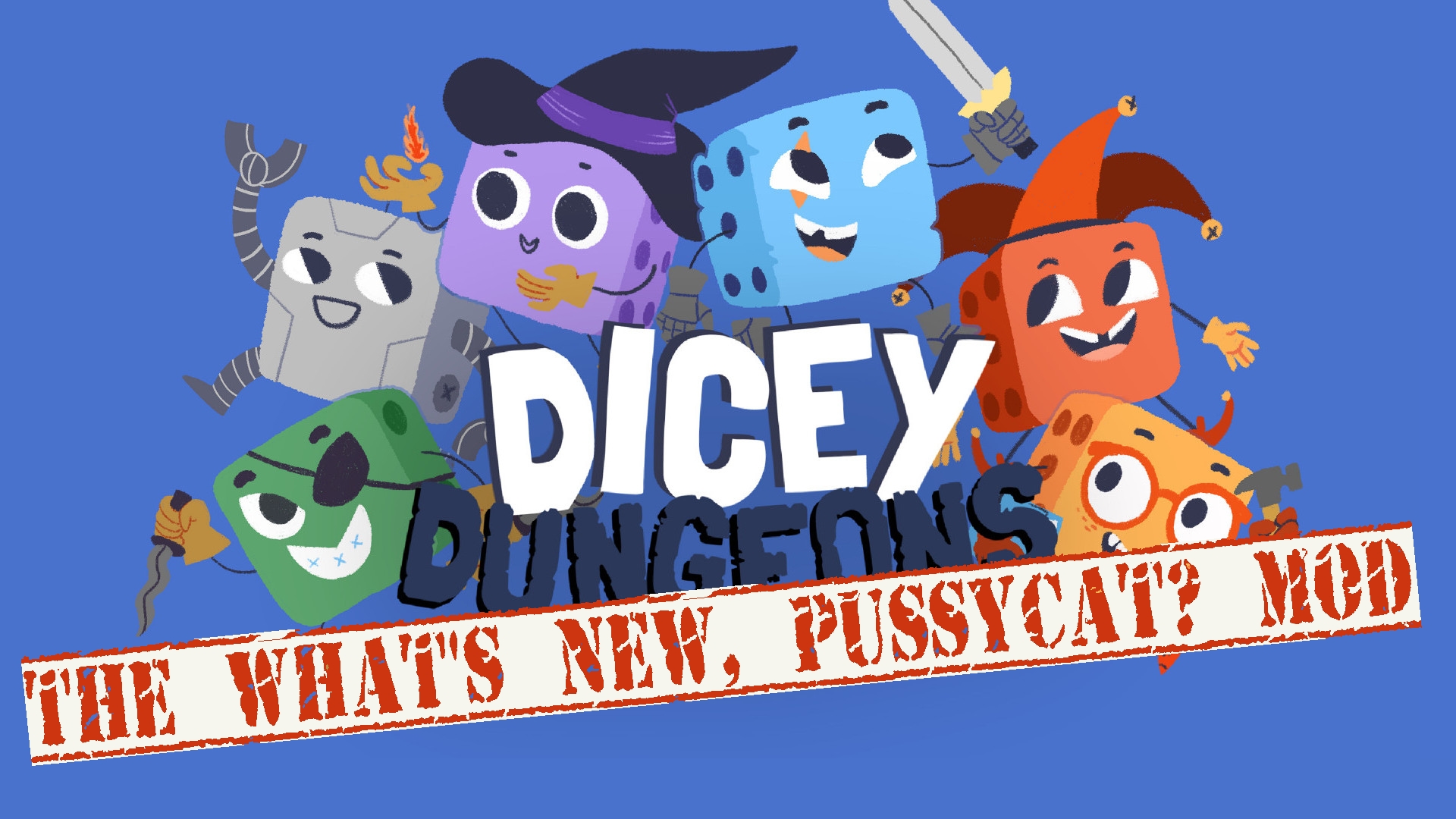 What's New, Pussycat?
A mod for Dicey Dungeons
Made for the PIGSquad July 2021 Summer Slow Jam
(Remix + Unreliable Narrator)
.
.
.
What's it do?
Nothing. Absolutely nothing. Nothing at all. It's exactly the same, regular game you always play.

---
PLEASE note this was made for a jam with the theme "unreliable narrator." This mod is a joke. I mean it's totally playable and the music is awesome, but it's totally a joke,

To play: (you need to already own Dicey Dungeons)

* download zip file.
* find where your copy of Dicey Dungeons lives on disk. Unzip the file into the "mods" folder.
* start Dicey Dungeons. On the title screen, hit ESC, and click MODS. Select Whats New Pussycat, then click LOAD MODS.
* have fun!
----
Credits:
Design, hacking: NextLevelBanana
Music: Steve Wilder Blumenthal
Art: Amanda Rivera Stahlschmidt @ air.artist