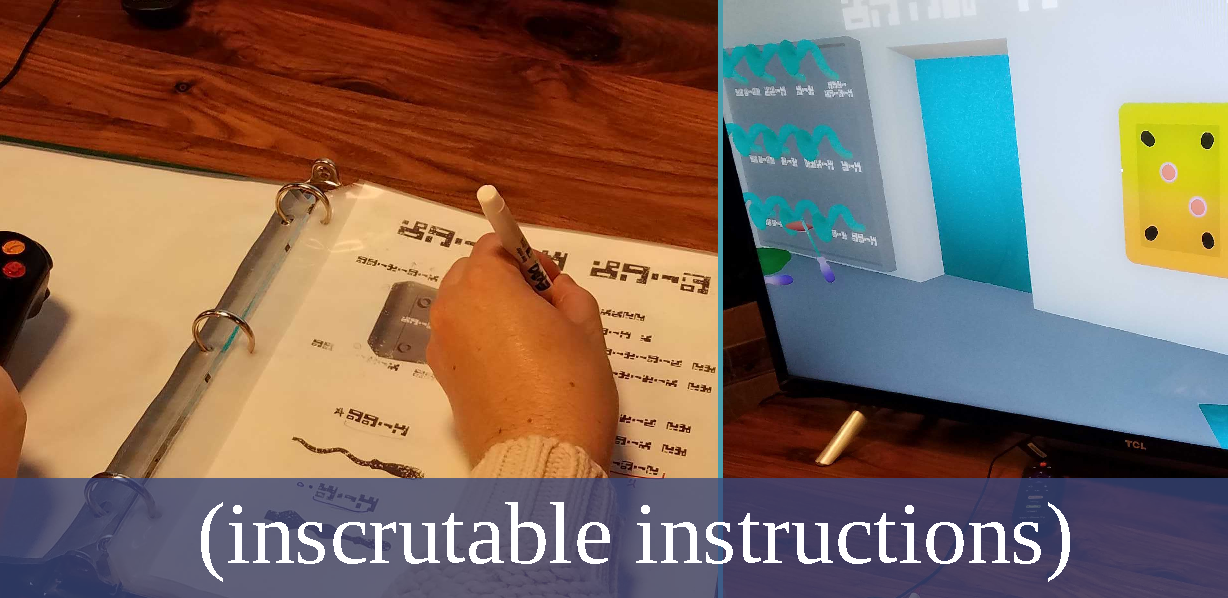 Inscrutable Instructions
~made for Global Game Jam 2020~

You've been abducted by aliens! They want to know if your species is intelligent, so they have dropped you into a little human hamster cage and given you the maintenance manual. Bad news: it's in THEIR language. Good news: if you have the equivalent intelligence of a larva, you should be able to translate the manual and keep yourself alive!
Two things are needed to play this game: the on-screen executable AND the instruction manual pdf. We highly recommend printing the manual out and writing all over it.
More optional downloads include a blank lexicon, for you to keep track of words you think you've translated, and more information about the sounds of the language, if you just happen to be a language nerd and wanna nerd out (might be kinda spoilery, so don't read this until you've played a bit).

~Credits~

Pat Farnach - 3D art
Casey Frantum - audio
Yori Kvitchko - programming
Qristy Overton - language construction
Alex Privee - design
Andrew Yolland - font creation, manual production