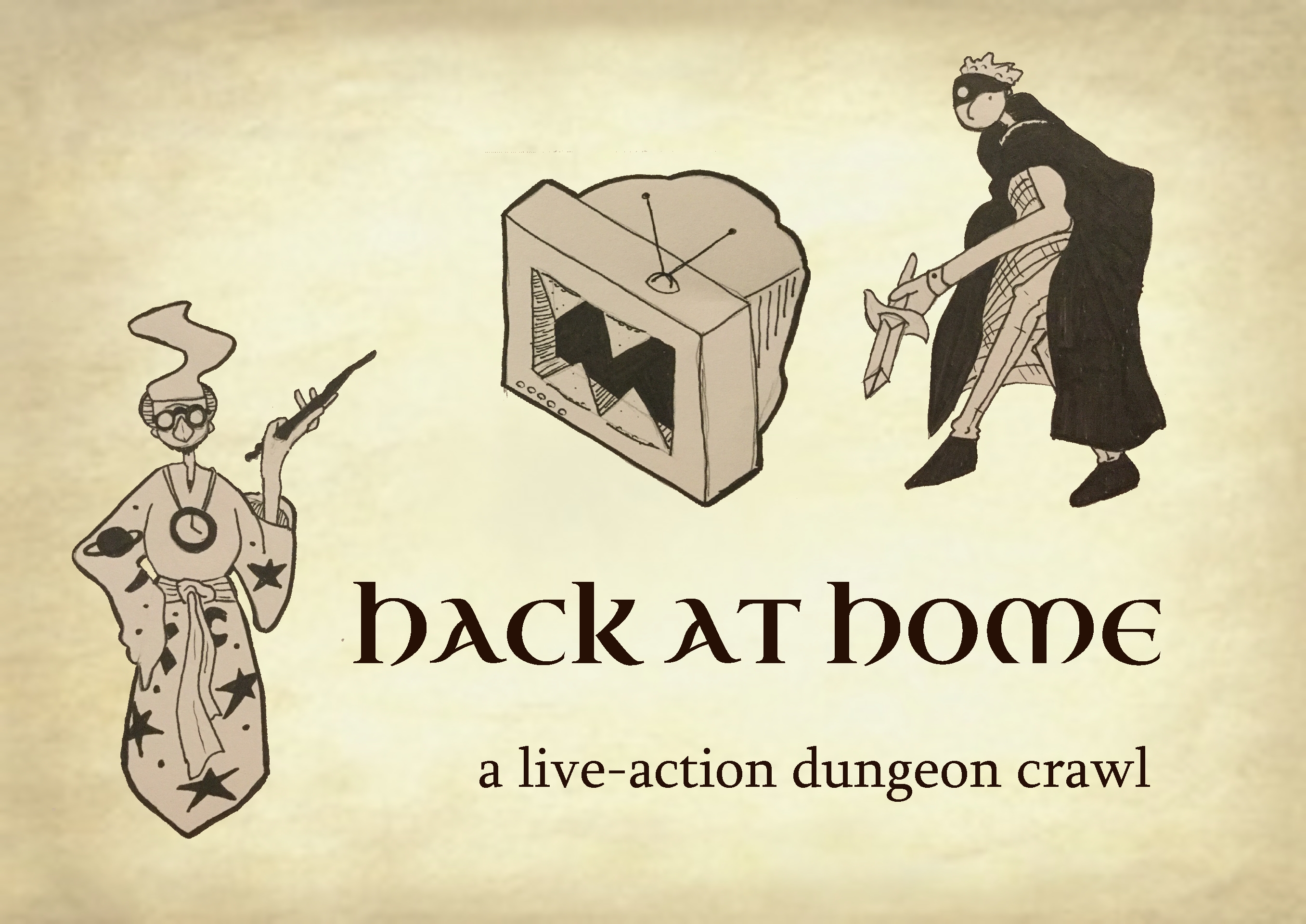 HACK AT HOME: A Live Action Dungeon Crawl
Here's the deal. Your home, the space in which you currently reside? Poof, it's is now a dungeon. And, as happens with dungeons if you don't keep them tidy, some monsters have moved in: a clan of energy vampires called psychs.
Your party of adventurers has been hired to clear out this infestation (kill all the psychs). Your pay? All the loot you can grab! ...but watch out, some treasure chests are actually monsters called sikes.
Best played with 1 DM, 1 wizard, and 1 rogue.
(Designed with parent + kids in mind, like, the kinds of kids who might play HeroQuest.)

Illustrations by Ruune.
Made for PIGSquad's 9th Anniversary Stay at Home Jam, April 2020
Rock Paper Scissors Spock Lizard was created by Sam Kass and Karen Bryla.

Download
Click download now to get access to the following files:
hackAtHomev0.1.0.pdf
875 kB